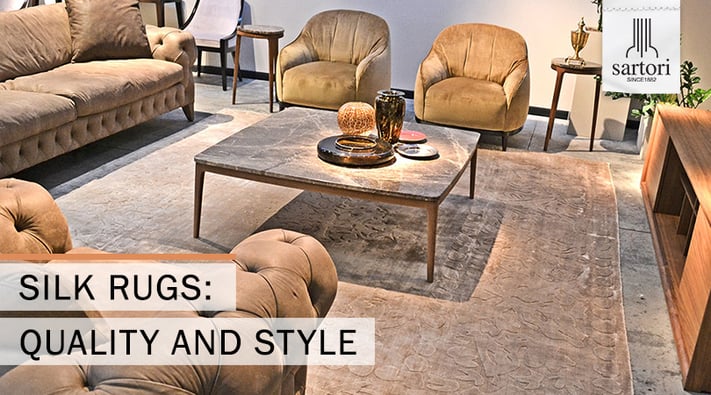 Rugs are precious elements of decoration, they enhance the warmth and comfort of your home and are absolutely necessary if you want to add beauty and elegance to your living spaces.
Many different materials have been used to manufacture rugs over time, from natural to synthetic fibers; choosing the right rug material is as much important as choosing the perfect size and shape if you want to achieve a timeless decorating style.
Silk rugs are the latest fashion trend in interior decoration. These beautiful handicrafts with their luxurious shine match any modern style.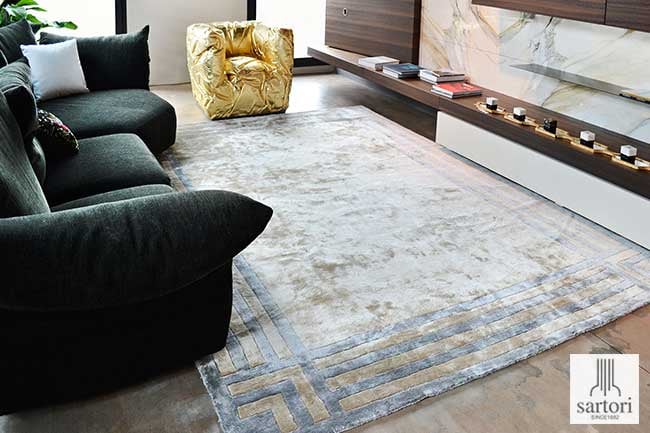 How do you choose the best silk rugs?
First of all let's make a distinction between synthetic fiber and natural fiber rugs.
Recognizing one from the other is very simple. Fold one corner: if it's stiff, the rug was certainly made with synthetic fibers; if it's soft and flexible it's a natural fiber rug.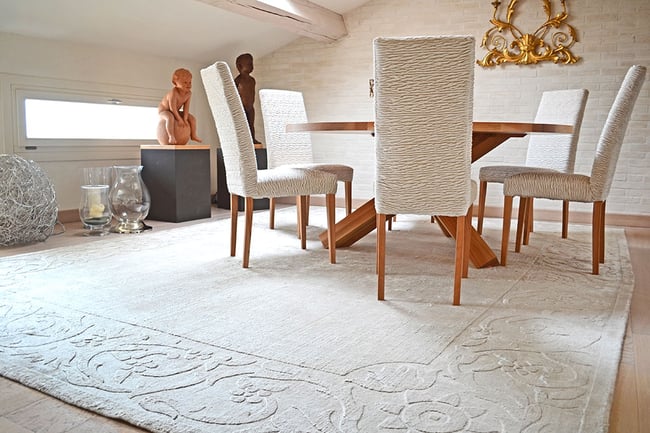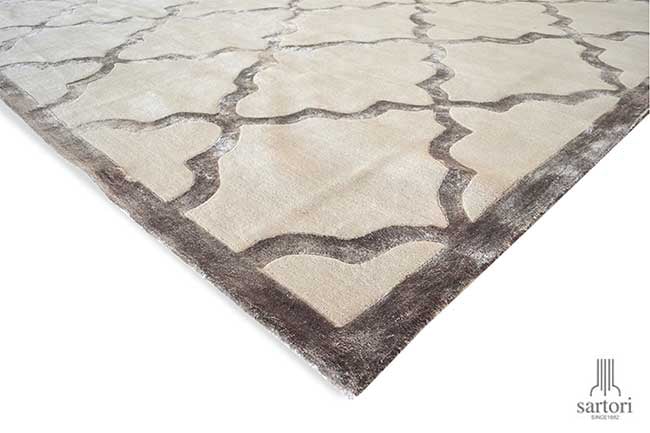 Natural fibers can be animal, like silkworm silk, or vegetable, like banana silk. These fibers share the same characteristics of shine and softness, and they only differ in price: classic silk is much more expensive than banana silk. When you choose banana silk you also help safeguarding silkworms against intensive exploitation.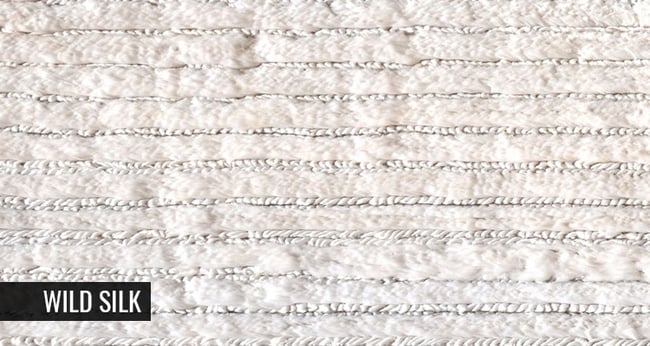 We heartily recommend handmade natural silk rugs if you are looking for high-quality, exquisite look and great softness.
Silk rugs feature many different designs, from modern to neoclassical style, and many different colors, from beiges, greys and browns to greens, light blues and black.
A silk rug will increase your home's elegance and sophistication with its timeless beauty and exquisite style.
Read also this post to have other tips to choose rugs for your home: All the secrets to choose the best luxury rugs for your monern interior design.
Discover the secrets to decorate your home with perfect rugs: read our free guide!