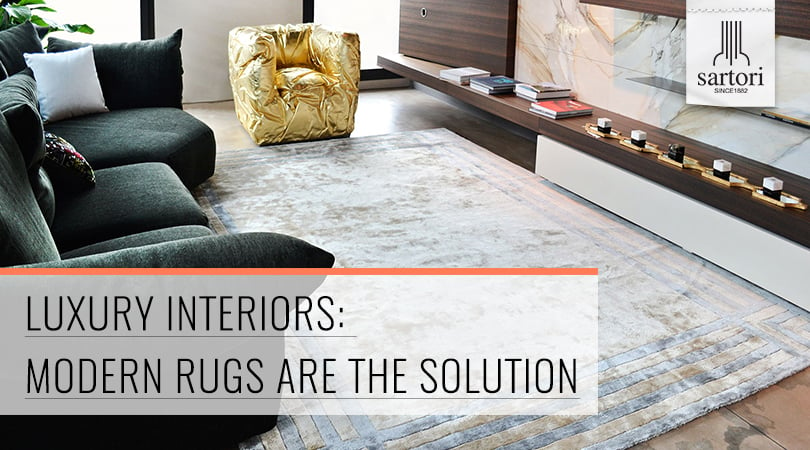 Interior design magazines feature charming and sophisticated interiors, beautiful homes decorated with great artistic taste, stylish furniture and accessories.
Designer furniture is not enough to recreate the same outstanding effect and exclusive atmosphere: home decoration can be a difficult task, but you can make it easy including luxury rugs and contemporary home accessories.
Refined textiles, like luxury rugs, add sophisticated charm to your interiors, and for this reason they have always been considered as signs of wealth and social prestige.
Luxury rugs with their strong aesthetic impact and emotional appeal enhance your home, and transform it in a place of exceptional beauty, something to be proud of.
A rug says a lot about you, describing your personality and good taste.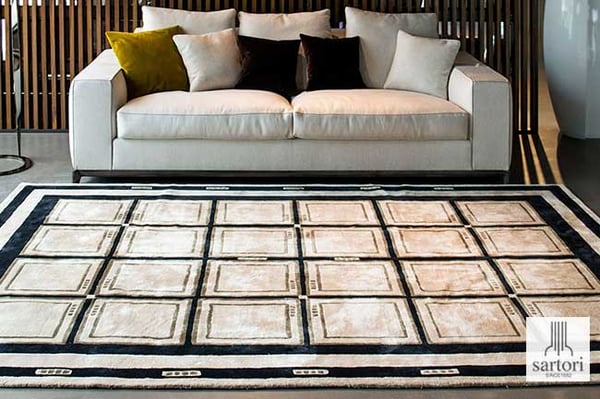 A well-chosen rug is not only a furnishing accessory, it can become the focal point of the room and enhance your home decor.
Here are some layout examples of rugs matching the sofa, the furniture and the walls.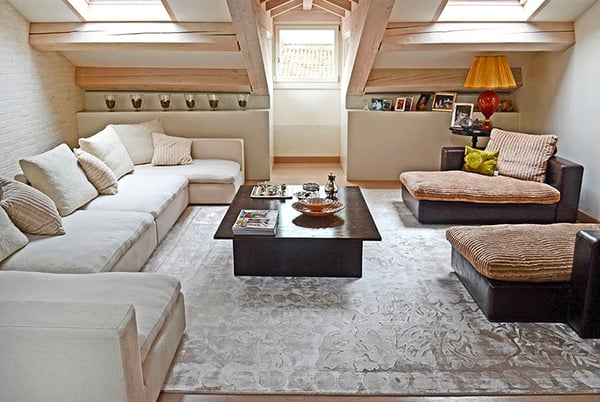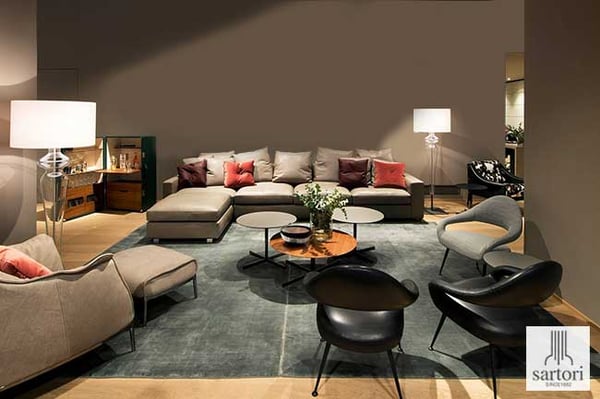 In this picture, the choice of light blue for rug on a contrasting dark floor lightens up the room and helps defining spaces.
If decorated with the right accessories, a dark room can be effectively enlightened.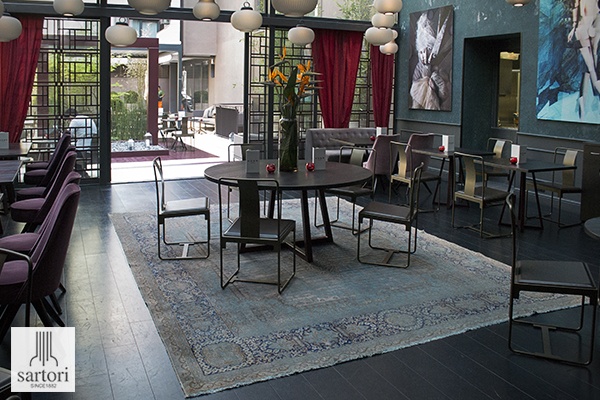 In this interior the rug really stands out: the classic warm colors of the furniture and the modern turquoise of the rug create a new decorating style.
You can achieve the same effect and brighten up your living room even more with a denim blue rug.
A solid colored rug is the only option if you want to avoid a mismatch of styles: in fact, the walls' geometric patterns would absolutely clash with a decorated rug.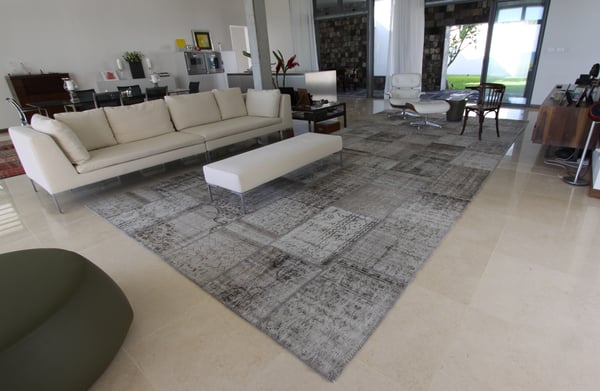 To find out how to choose the perfect luxury rugs for your home, you should also read: All the secrets to choose the best luxury rugs for your monern interior design.
The neutral color scheme of this interior defines its refined yet unpretentious style. The rug size emphasizes the spaciousness of this living room, and makes it look even bigger.
Our home environment affects our emotional wellbeing, and being surrounded by beautiful things has a strong positive influence on our mood; that's why we should choose the style and colors of our interior decorations very carefully.
Discover the secrets to decorate your home with luxury rugs: read our free guide!