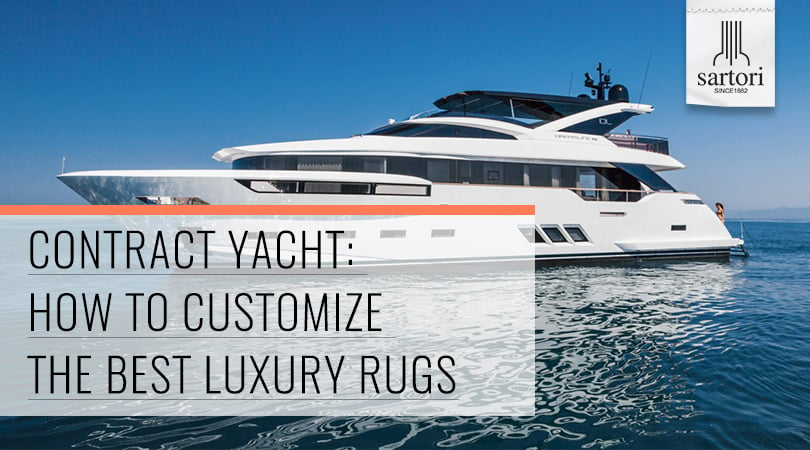 Today contract is a sector in full evolution and the demand for personalized rugs is growing rapidly. Feeling your own, a unique product, nowadays is an added value and a privilege that is increasingly required in furnishing supplies.

In particular, one of the emerging sectors in recent years that requires custom carpets, is that of yachts.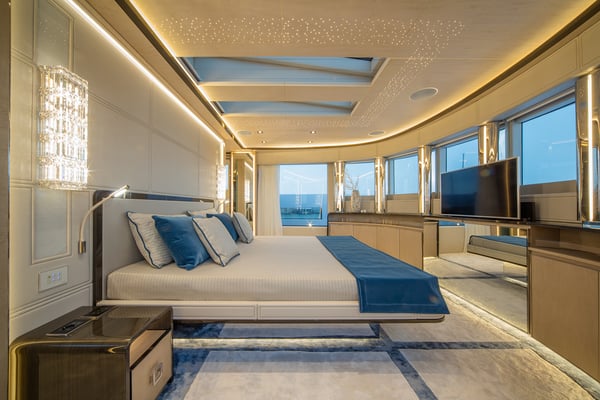 Personalization in this sector is essential to create a unique and at the same time functional environment. Each yacht differs mainly in size and space, so each project will be totally customized in every detail. The carpets, in particular need a customization studied in detail to adapt to the size and shape of the space in which they are inserted.

But let's see in detail how Contract yacht carpets can be customized:


SIZES: In this sector the standard measures are not to be considered as each space needs a specific study for the creation of the most suitable carpet. There are no limits to creating dimensions, either large or small, that meet the needs required in the project.
FORMS: The customization of the form takes place through the study of the project in plan. A peculiarity of the boats is that of having rooms with irregular perimeters which therefore require a custom-made carpet in the shape.
If you want to find out more about the world of luxury carpets, we recommend reading this page:
All the secrets to choose the best luxury rugs for your modern interior design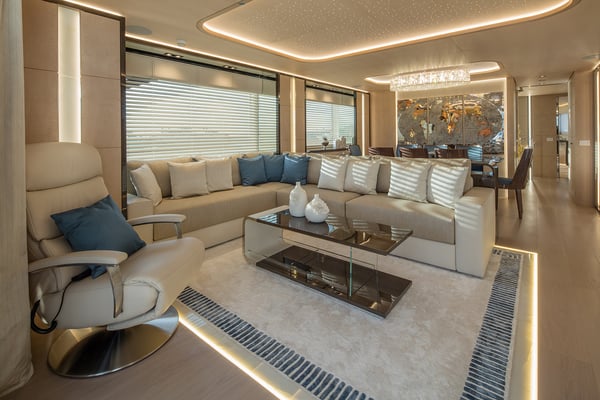 MATERIAL: Also as regards the material to be used in the creation of the carpet, it is possible to choose the one that is most preferred. Wool, bamboo silk, banana silk or viscose are some of the yarns from which you can choose to make each room unique thanks to luxury carpets suitable for every need.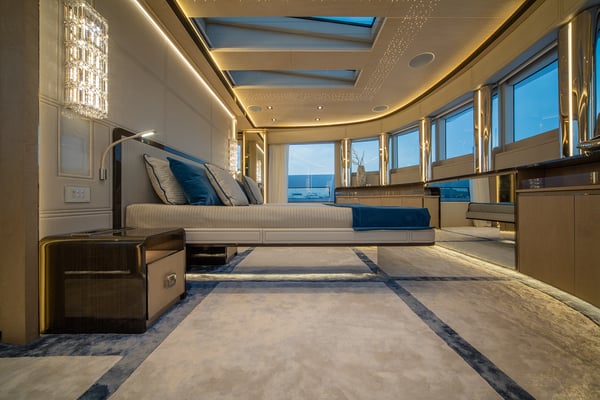 COLORS: Each rug is then customizable in colors. You can choose from a wide range of trendy colors. Depending on the model it is possible to customize the product from one to several different colors.
DESIGN: As for the shapes, it is possible to give personality to your rug through a design on request. It will then be the manufacturing company that deals with the executive design.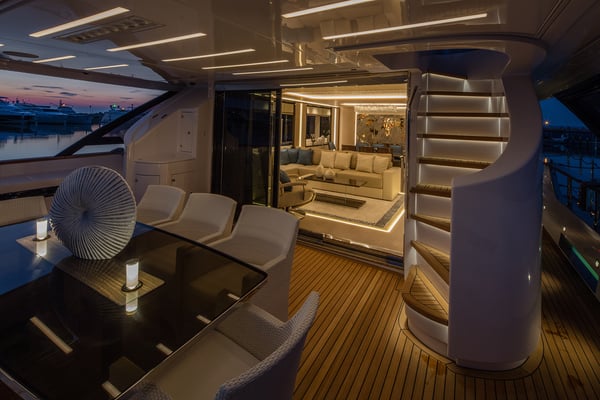 Manufacturing companies such as Sartori are able to offer fast delivery for commissioned carpets and a wide choice of customization thanks to the in-house team of experts, arriving very quickly in every part of the world.

The company will agree with the designer on the style, measurements and colors, to try to satisfy the specific needs of the project.

To learn about Sartori Contract Division projects and choose the perfect rugs for your projects, download our free e-book!