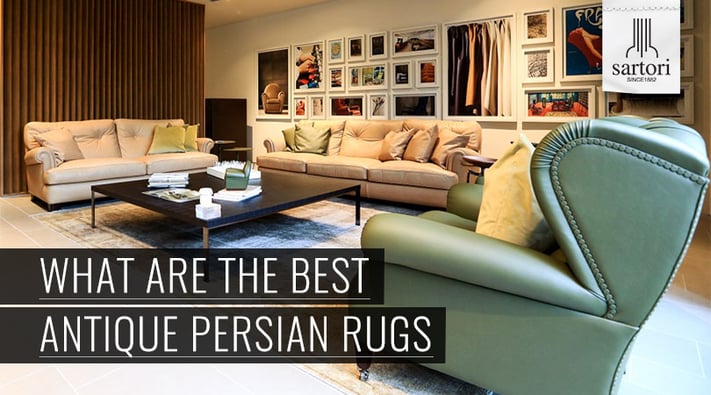 If you want to add a touch of class to your interiors with elegant and prestigious artifacts, handmade with extreme care and passion, Persian rugs are the perfect choice.
Fashion influences home decor trends, including rugs. Persian rugs are noble, ancient, traditional artifacts, dyed and hand-knotted with devotion and deep artistic taste.
Unlike other furnishings, rugs have special dynamic qualities: they fill your interiors with character and charm, but they also enhance your rooms' brightness and airiness. Just like sofas, rugs are both functional and aesthetic elements of decor, they should be cozy and comfortable under your bare feet, and provide a soft fall surface for your kids when you are playing together.
With the increasing prevalence of imitation Persian rugs on the market, it can be difficult for anyone to identify a genuine antique Persian rug from a fake.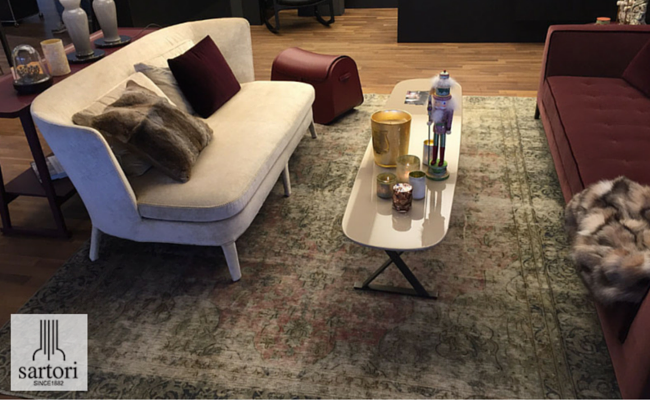 Unethical rug dealers may mislead the unexperienced buyer lying about the rug's true country of origin, mentioning famous Persian cities in order to sound more convincing.
To protect yourself from fraud you should buy your rugs exclusively from retailers who are known for their expertise and reliability, and always require a Certificate of Origin.
Passion, tradition, artistry and craftsmanship blend together in antique persian rugs.
Softness and flexibility will help you recognize the quality of a rug: genuine Persian rugs are extremely soft to the touch and can be folded and rolled up without being stiff, as is the case with machine-made rugs. This big difference is due to the fact that fine handmade Persian rugs are made of 100% wool, while machine-made rugs include a certain percentage of synthetic fibers that cause stiffness.
If you decide to purchase an antique Persian rug you can't rely on classification lists, because there's no such thing as "the best Persian rug": what you're really looking for is a Persian rug that perfectly suits the size, decor and color scheme of your rooms.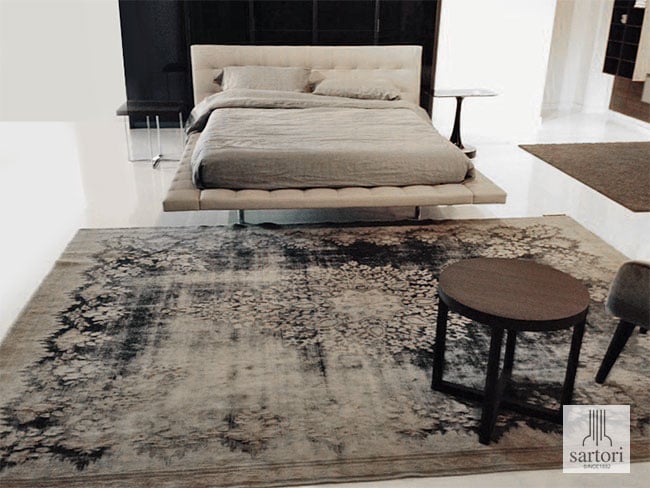 In order to personalize your interiors combining creativity with functionality, you should choose a Persian rug that matches your home style and satisfies your personal artistic taste.
Choose hand-knotted floral rugs if you want to customize and enhance your home style. The traditional floral ornaments of a genuine Persian rug are always handcrafted, while machine-made rugs' floral patterns are obtained by the use of printing techniques.
Antique Persian rugs are handcrafted and exclusive works of art, exquisite and unique, that's why patterns and motifs can change significantly, and colors are never completely homogeneous.
Just like proper framing can significantly enhance a painting, a precious Persian rug definitely adds an exclusive touch of class to your home.
Discover the secrets to decorate your home with best rugs: read our free guide!