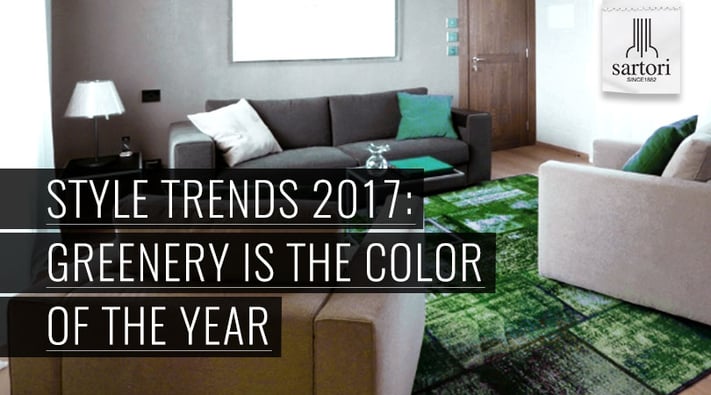 Pantone Color Institute, the worldwide authority on color, has finally selected and introduced the trendiest color of 2017. It's a fresh and zesty shade of green: Greenery.
Last year's best sellers, Rose Quartz and Serenity, have been replaced by this refreshing and revitalizing shade that symbolizes our reconnection with nature.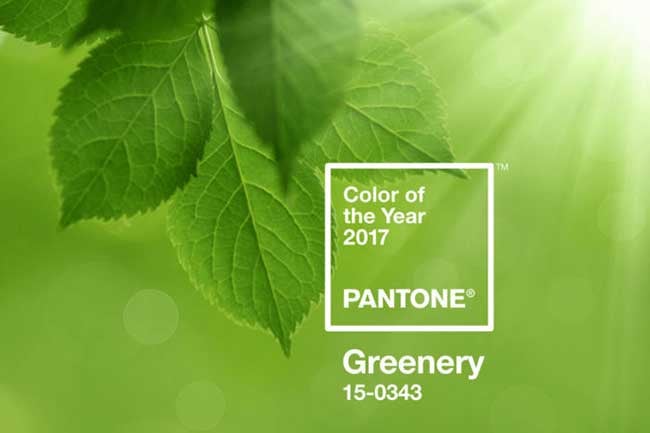 2017 will certainly be a "green" year under many aspects: from the eco-friendly trends in the automobile industry, with the introduction of new electric cars, to zero-impact modern homes made with completely natural materials, thermally insulated and generating their own electricity through photovoltaic systems.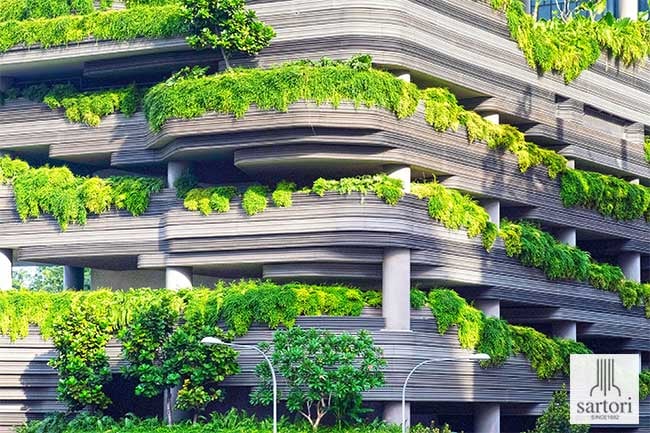 The prevalence of green in 2017 is not only a fashion trend, but also reflects the current cultural climate, and most prominently comments on the concept of environment.
This "green" philosophy is also influencing home design and interior decoration, suggesting many ways to improve both style and sustainability in our homes.
Eco-chic home decor stresses on wall colors, furnishing elements, textile materials and prints.
For example, if you want to add a Greenery accent to your space, you can paint only one of your room walls, or cover it with patterned wallpaper: the contrast with the other neutral walls will create an eye-catching decorative effect.
Select flooring and furniture materials very carefully. Choose beechwood or oak parquet floors for a warm and comfortable atmosphere. Solid wood furniture should be polished and finished with natural beeswax or oils to highlight wood grain, knots and all those little imperfections that make a piece of furniture absolutely unique.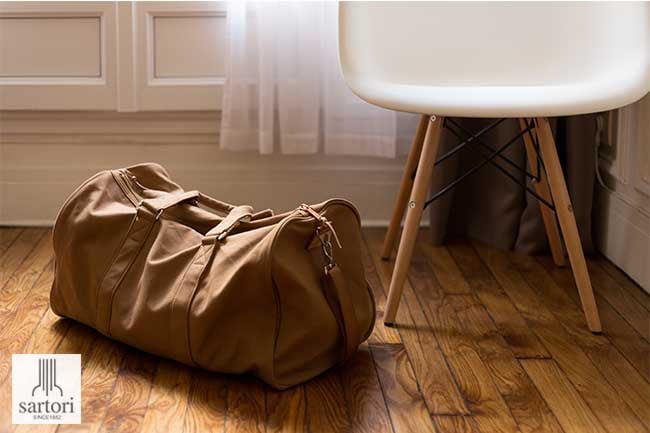 Another sustainable and trendy material is cardboard: it is sturdy and completely biodegradable, and it has been widely used to make pretty armchairs and magazine racks, for example.
Use accessories to decorate your home with style: select natural fabrics for your rugs and cushions, choose Greenery ornaments in your living room, or kitchen accessories like Pantone Greenery mugs.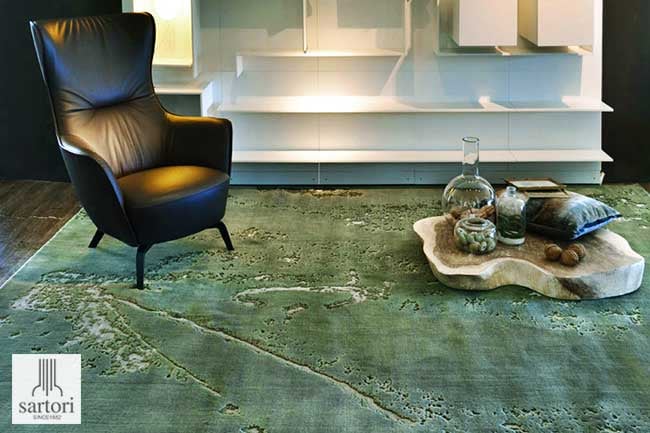 Don't forget flowers and indoor plants: live greenery brings beauty and harmony in your home, and naturally purifies the air, increasing oxygen levels.
Stressing on sustainability, 2017 home decor trends raise awareness on the importance of a greener future.
If you need help choosing the perfect rugs for your eco-chic home, download our free guide now!