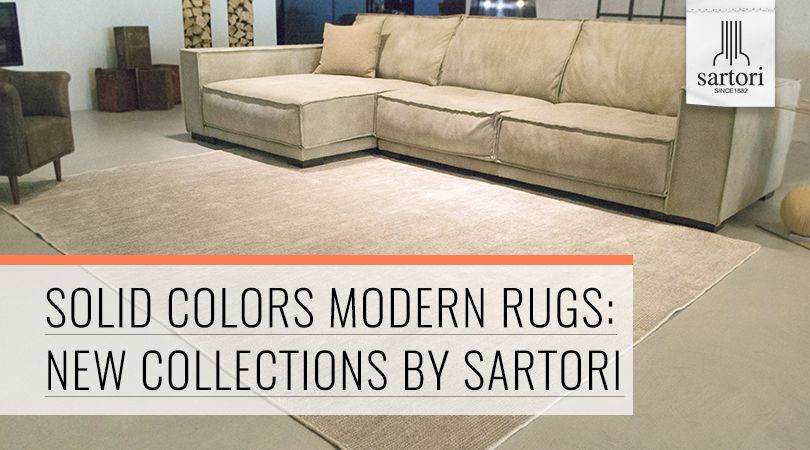 In a world where design tests new concepts every day and attempts odd elements so as to amaze people, simplicity seems to be untrendy in interior design.
Simplicity of shapes and colours is often a synonym of elegance and refinement as well.
This trend also affects furnishing fabrics and modern rugs.
Thanks to the great market demand, more attentive manufacturing industries leave patterns to make room for big plain backgrounds. If, on one hand, they can seem almost trivial products for their extreme aesthetic simplicity, on the other, monochromatic style fully enhances the precious materials they are made of.
Today the most popular contemporary rugs must be luxury, that is why the most sought-after yarns are the satiny ones which give shot effects by the light of the sun.
So, bamboo silk, banana silk and viscose are used to create Quarzo, Stae, Bano and Marea collections with a particularly shining.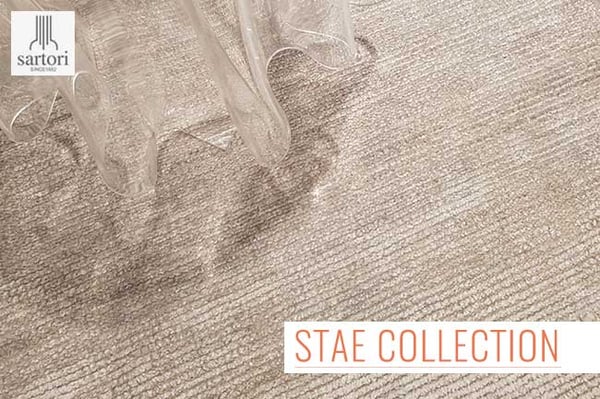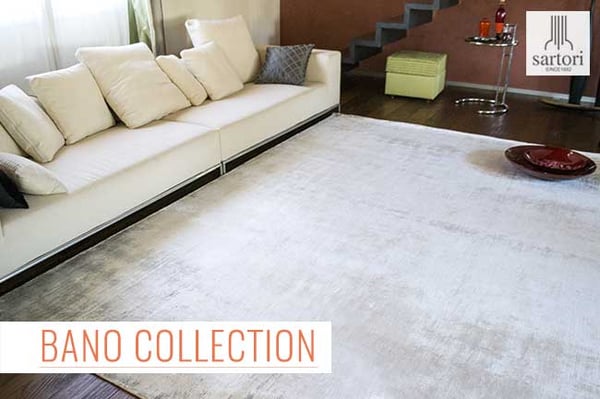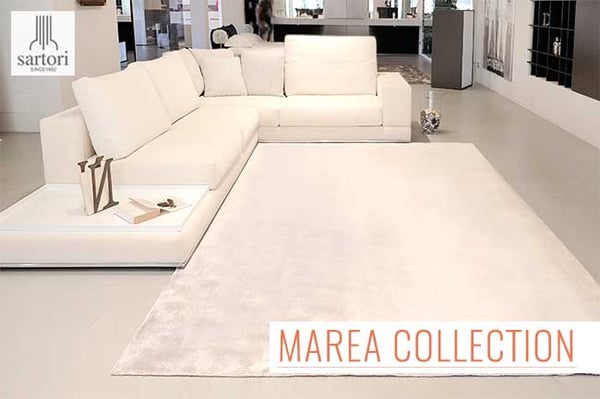 Besides classic plain colours, there are also more original choices for those who want to dare but always keeping refined and minimal style. As a matter of fact, it is possible to play with the "tone-on-tone" effects on modern rugs.

Our Giovi Collection, realized with mixed fibers (80% wool + 20% viscose), is the best example of "tone-on-tone" rugs.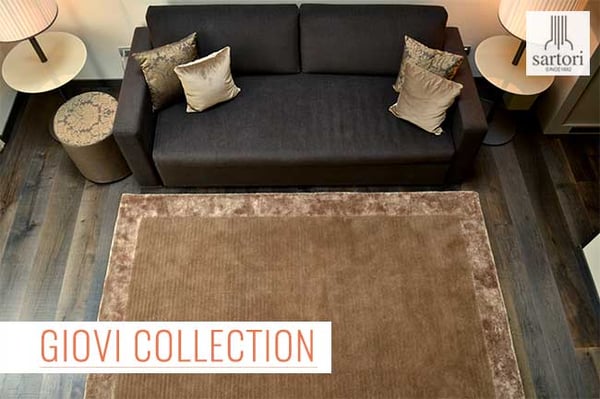 Handmade wool is not shiny but it's always fashionable, in fact with 100% fine New Zealand wool, we produce our two collections Zili and Tema.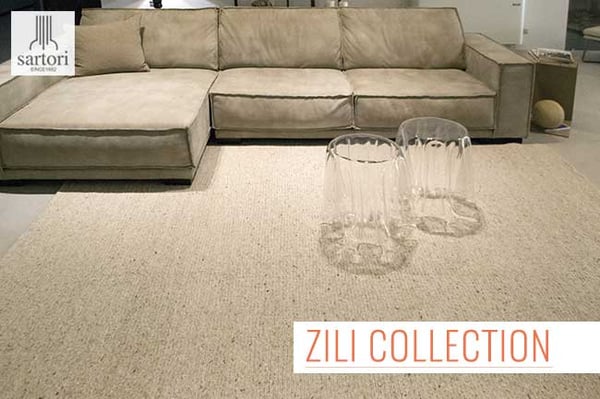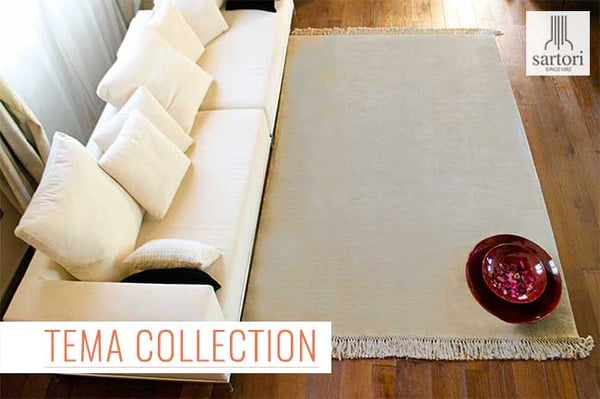 Finally, we must mention the fashionable colours of modern rugs, too.
Every year shades change following the latest trends, of course, but we can definitely say that for some time some colours have been establishing over the other ones within interior design. And they are: grey, beige, white and brown.

Linearity of minimal interior design can be brightened up by some original and coloured objects to be put here and there in the room so as to create personal and unique style.
If you want to find all models about New Solid Colors collections, download now the free catalog!