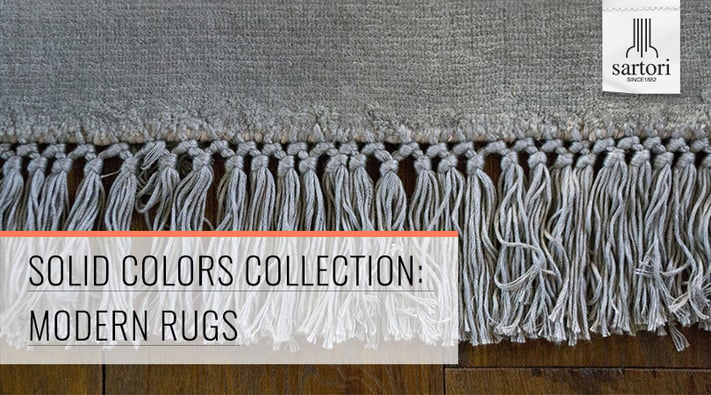 A clean, simple style is becoming increasingly popular in modern furnishings, where the complexity of the material used (marble, wood, natural fabric) is emphasised by essential shapes which, combined with sophisticated finishes, provide the perception of the raw material's value.
Simplicity, therefore, is synonymous with elegance and refinement.
This trend is very much reflected in furnishing fabrics and fashionable rugs.
Huge market demand has resulted in the more attentive manufacturing companies abandoning patterns to make way for plain colours.
If, on the one hand, because of their extreme aesthetic simplicity they may appear to be almost banal products, on the other, their monochromatic appearance fully enhances the precious materials from which they are composed.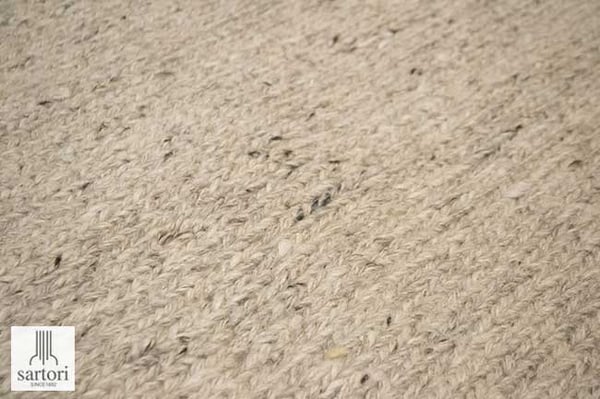 This is the reason behind Sartori creating a new range of colour rugs in a single colour. The story behind every one of our products lies in the high-quality raw materials, meticulously-chosen natural fibres skilfully hand spun by expert weavers.
Our company's manufacturing tradition allows us to offer a wide range of totally customisable products, designed to meet all of the customer's requirements, and with very fast delivery times.
Our desire is that these fashionable rugs will enhance the quality of our precious yarns and our fine, hand-crafted finishes. A return to simplicity with a touch of elegance.
Our most requested fashionable rugs must exude luxury and for this reason our most precious ones are the lustrous ones which, when they come into contact with the light, provide iridescent effects.
Vegetable silks (banana and bamboo) and viscose are particularly suitable. Although not lustrous, but also trendy, is hand-processed wool.
If you want all the information regarding luxury rugs, we recommend you also read:
All the secrets to choose the best luxury rugs for your modern interior design
The Quarzo collection is manufactured using hand-processed banana silk, which gives the carpet a pleasing lustre. The distinctive processing and finishing allow us to admire a light striation which provides the carpet with movement.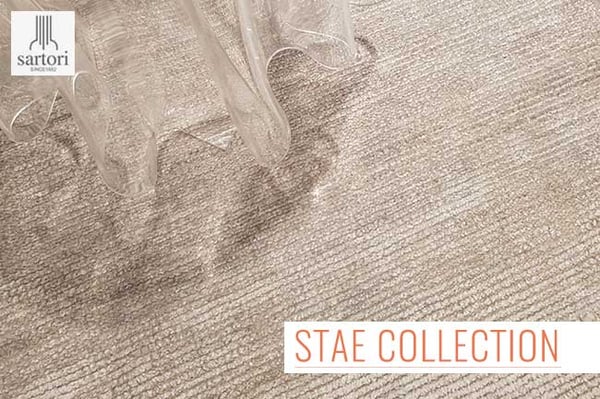 The Stae collection is manufactured using bamboo silk, hand-processed on wooden looms. The perfect shearing of this product makes it one of our shallowest, most lightweight, and consequently, more manageable rugs.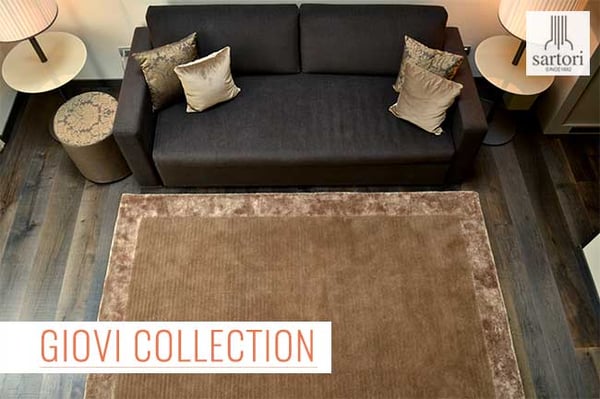 The Giovi collection features two different yarns from which it is made: 20% viscose, with which the border is created and 80% wool, from which the carpet's remaining surface is produced. This range of rugs is customisable in terms of size, shape, colours and patterns.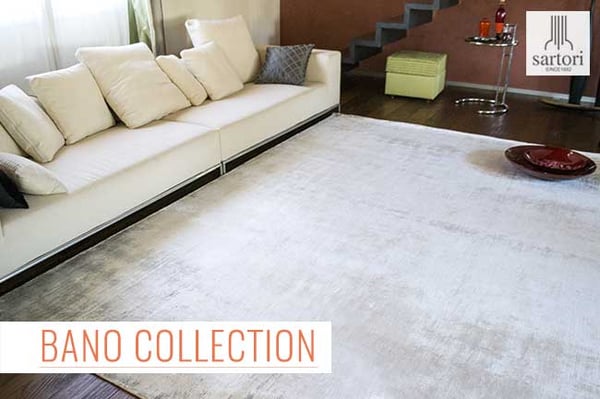 The Bano collection, made entirely from banana silk yarn, has a pleasing visual lustre and is equally soft to the touch. This feature renders Bano rugs fashionable products that are perfect for all modern and refined furnishings.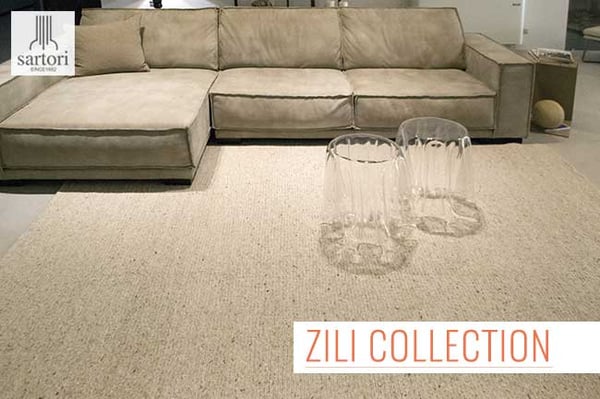 The Zili collection, made using the finest New Zealand wool, is a truly robust product and for this reason is suitable for inclusion in contract projects. The warmer colours provide these fashionable rugs with naturalness and warmth.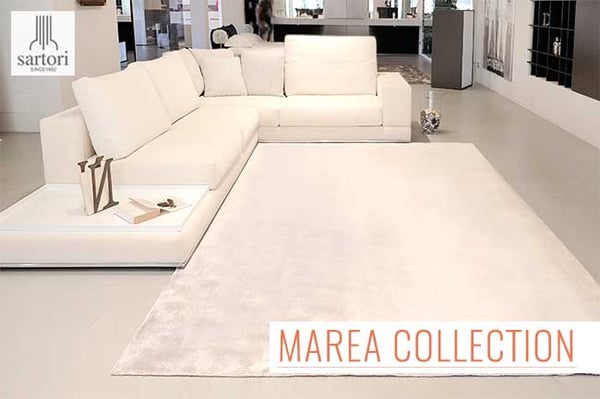 The Marea collection, made entirely using 100% natural viscose, can be customised in order to meet all of a customer's requirements. Just like the natural silks, this yarn too imbues light to the surroundings within which it is included.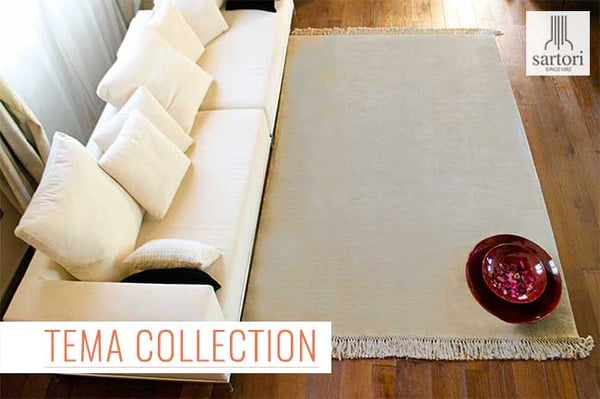 The Tema Frange collection, made from New Zealand wool, features a fringe that defines two sides of the carpet. These are entirely customisable in different colours chosen by the customer. This is why it is possible to create either a single colour carpet, with a fringe in the same shade, or a customised product in two colours, one for the fringe and the other for the carpet.
To discover the entire Solid Colors collection, download the free catalogue!