Have you ever wondered

what is the largest rug in the world
?
Entirely hand knotted, the largest rug in the world is of course a Persian rug, to be found in the Sheikh Zayed mosque in Abu Dhabi.
Produced by the Iran Carpet Company and designed by Ali Khaliqi, it is entirely hand-woven, and took 1,200 Iranian artists a year and a half to complete. The pattern features traditional elements of Persian design: five large medallions and floral motifs.
Weighing 48 tonnes, the rug is made from wool (72%) and cotton (28%). It was coloured using natural pigments and woven using more than 2 billion knots.
Given its overwhelming size, the rug was initially woven on 9 separate looms. Once completed, the separate sections were sent to Abu Dhabi, and sewn together directly inside the mosque by the same craftspeople, to create a single piece.
The rug measures approximately 5,600 m2 … To give you an idea of just how big that is, consider that a football field is around 7,000 m2.
Inspired by this epic work, Sartori places no limits on the size of its rugs. Boasting a team of highly skilled workers, the company can design custom rugs of all kinds. Sartori will oversee all stages of the design process, right up to production of the finished piece.
Sheikh Palace Qatar
One of the projects we are most proud of was for the Sheikh in Qatar. In collaboration with Cassina, we worked on a major project to produce three custom rugs for various rooms of the Sheikh Palace in Qatar.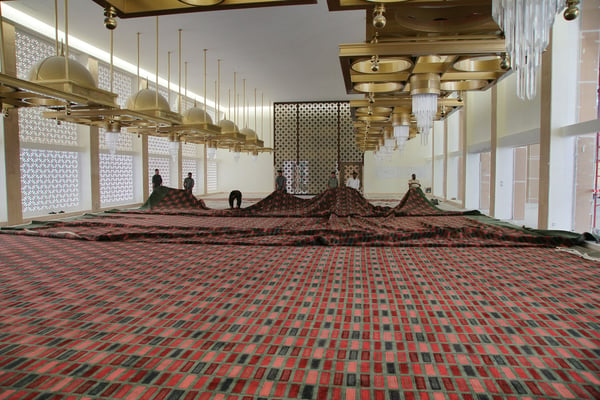 A specific loom had to be built to meet the design requirements of producing the three large wool rugs as single pieces. Each individual rug is 500 m2 and weighs 1500kg.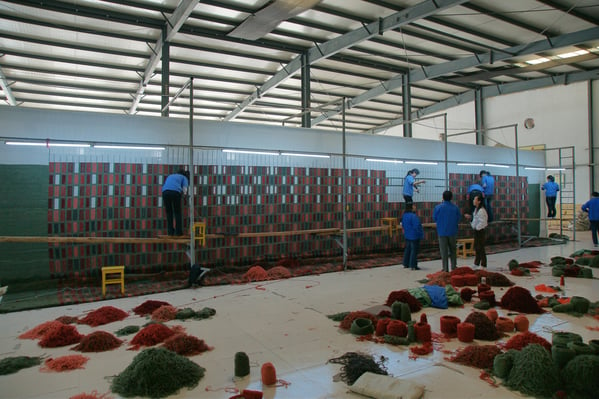 Building the loom and beginning work
All of the patterns were created by hand using the carving technique, making the commissioned design stand out. For this project, Sartori personally handled the shipping and installation of the finished products.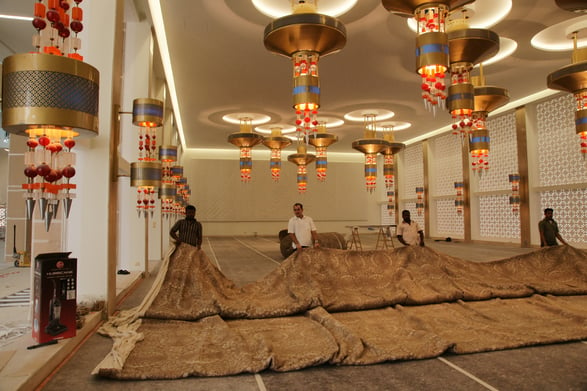 Sartori is always ready to take on new challenges to create unique, high-quality pieces.
Buying a carpet is making a house elegant and refined, with a timeless style. To discover all the secrets of decorating your home with modern rugs to suit your style, read the free guide!