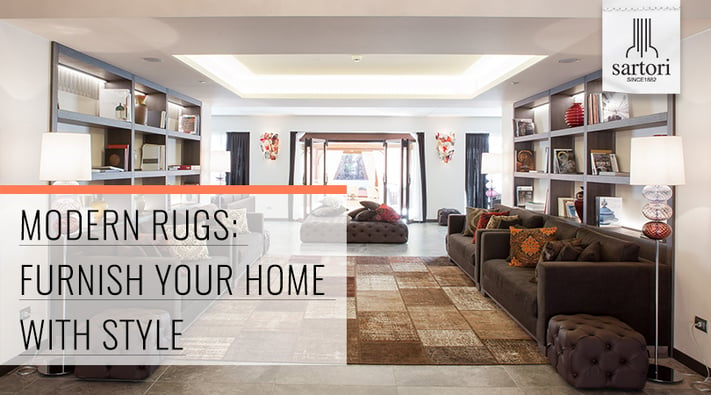 Your home says a lot about you, and the way you see the world is often reflected in your decorating choices. Home is our little microcosm, it showcases our taste, style and personality.
Modern rugs add character to our interiors, and create a warm atmosphere. They are usually selected and purchased right after furniture arrangement, and their contribution to defining the style of a room is unquestionable.
Italian decor style doesn't have fixed rules: choosing furniture and rugs is first of all a matter of instinct, creativity and personal taste.
Our decor tips will make things easier and help you choose the perfect rugs.
1. Consider rug size
A carefully chosen rug can complete and enhance the look of any room. Before purchasing a rug, you should measure the areas you want to cover, avoiding approximation.
In the living room, the rug is usually placed in front of the sofas, but there are many different layout solutions, depending on rug size (see these three examples of Italian decor living rooms).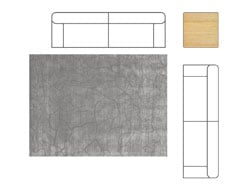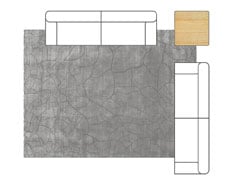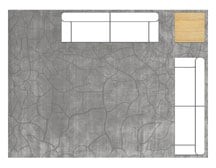 In the dining room, place your rug under the table and chairs. As you can see in these pictures, the rug shape accentuates the shape of the table.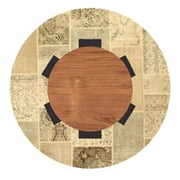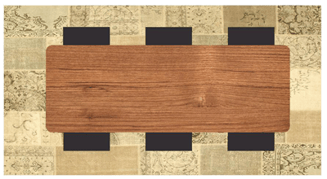 In the bedroom, the modern rug is usually larger than bed. When you wake up in the morning, landing your feet on a soft and fluffy surface is the best way to start your day.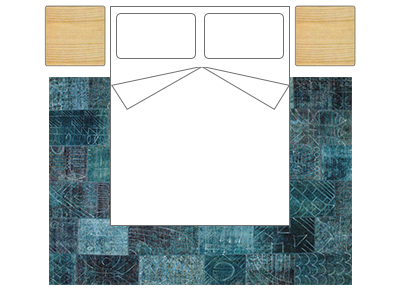 2. Consider rug materials
Different materials suit different home spaces: decide if are you going to use your modern rug as a mere decorative accessory, or if you also want to increase your home comfort level.
Do you have children? Wool rugs are perfect as play mats, and kids love them because they are soft and cozy.
Do you want to add an extra touch of elegance? A silky, vegetable fiber rug is the perfect choice.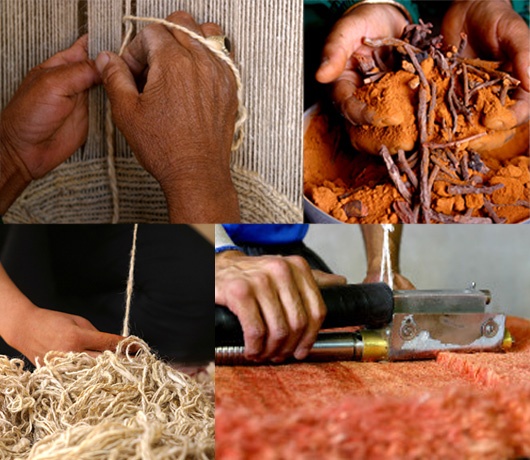 3. Consider rug shape
The most popular rug shape is rectangular, but modern rugs are available in all kinds of shapes, even irregular shapes. Remember: rug shape often characterizes the final look of your interiors.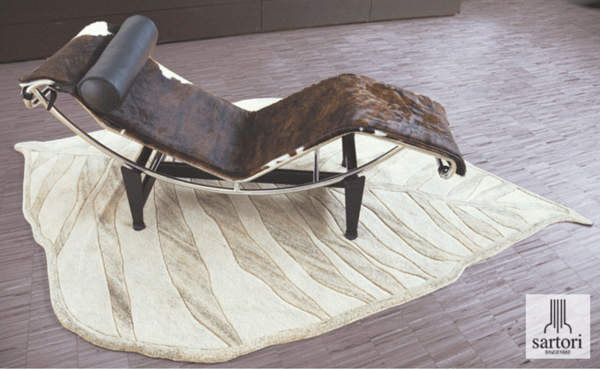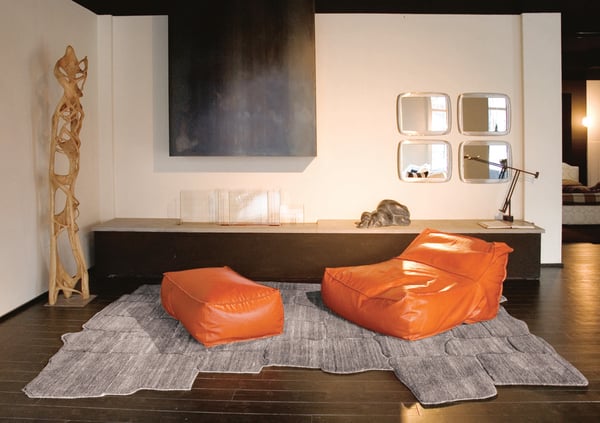 4. Modern rugs define spaces
Rugs can define areas, delineate spaces and separate rooms. In an open floor plan, for example, you can use modern rugs to set boundaries between living and dining areas.
5. Choose durable, high-quality rugs
Many people buy cheap, low-quality rugs and think they're making a smart move.
At first these rugs seem beautiful, and your home looks very nice… Don't get fooled! Low-quality doesn't endure the wear and tear of time, and you will soon have to spend more money on new rugs.
Rug quality indicators are:
- Materials: they should be natural and high quality (vegetable fibers or Australian and New Zealand wool).
- Design: fine rugs' designs will always be trendy and fashionable.
- Handcraft manufacture: guaranteed by Italian rug dealers with long-standing and extensive experience.
Investing in high-quality rugs is a strategic choice if you want to decorate your home with a beautiful, durable and cost-effective product.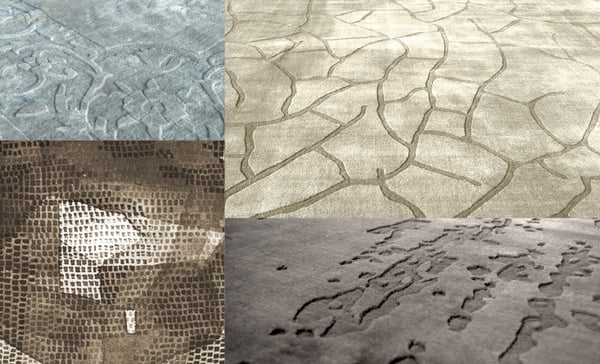 6. Don't choose from catalogs!
We heartily recommend first-hand experience with modern rugs; choosing from catalogs alters the perception of the rug's colors and sheen.
For your complete satisfaction go to the rug store, touch and feel the rugs, choose a few, then ask for Home Viewing Service.
Discover all the secrets of Italian decor and choose modern rugs that fit your home style: read the free guide!