Modern Persian rugs may be a good investment if you want to give a more distinctive look to your interiors, define your home style, transform the existing decor.
Thanks to their versatility, they perfectly suit every living area: living rooms, dining rooms, bedrooms or hallways.
Modern Persian rugs are the perfect choice if you want your home to look elegant and sophisticated: their warm colors add an Oriental touch to your interiors and alter the perception of space, making your rooms look wider.
Rugs can actually alter the visual perception of a room's size, and literally transform it.
Modern Persian rugs are handmade artifacts, and their uniqueness makes them exclusive and original. Unlike machine-made rugs, handcrafted rugs are very different from one another: their colors, patterns and motifs can change significantly, making each piece an exclusive work of art.
These precious pieces of textile decor fill your interiors with their special charm and enhance the atmosphere of every room.
The Persian rug in this picture is classic and modern at the same time: how can these two qualities combine in the same artifact?
Rugs from our Vintage collection are made with a special technique: old Persian rugs are bleached, cut, and over-dyed with new colors; the rug patches are eventually hand-sewn together, and the final product is a unique patchwork rug. The rearrangement of these fragments transforms an old rug into a unique and contemporary artwork that still keeps its old characteristic charm.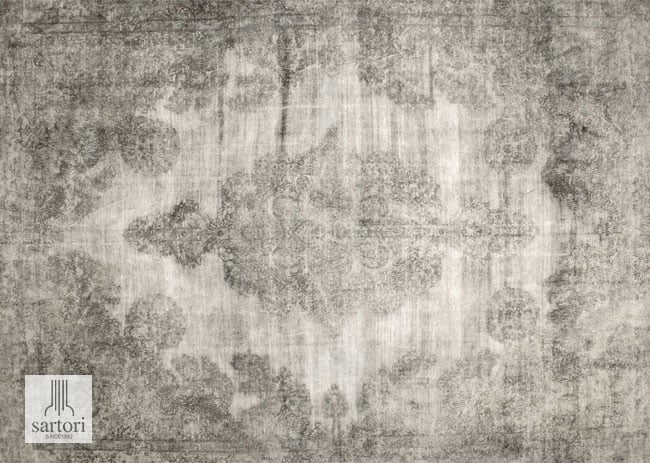 Decorating with modern Persian rugs can be challenging if you don't know where to start. First of all you should consider where the rug is going to be placed, the style of your room and the color scheme.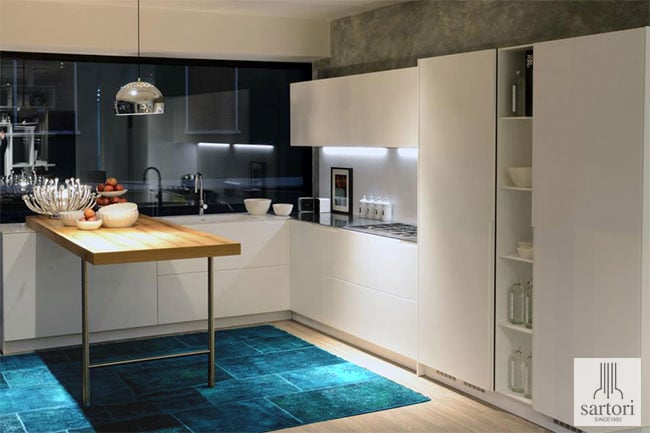 The rug in the following picture is a perfect example of modern rug. Neutral colors characterize the room's color scheme, and this denim blue rug perfectly combines with the white furniture and walls, enlivening the decorating style of this interior.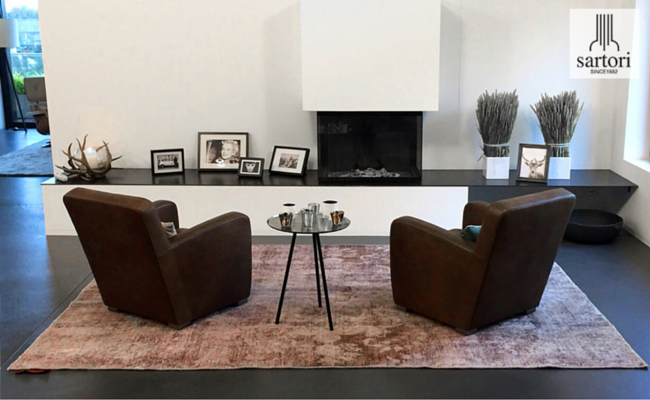 If you are looking for a modern rug that suits your home neo-classical style, the right choice can be one of these trendy over-dyed rugs that keep the original patterns still alive.
To find out how to combine colors and styles, creating the home of your dreams, and discover all the secrets to decorate the house with modern rugs to fit your style, download the free guide!