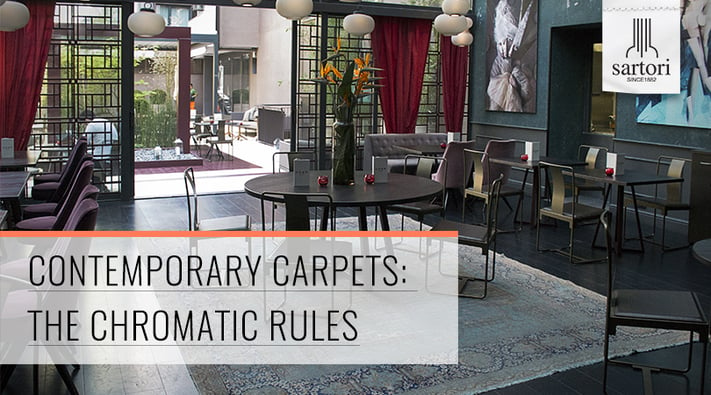 In all our daily lives, colour is the element that best represents the exchange of a message full of significance. Personality, character and way of thinking can be represented by colours that are closest to our very being, through a precise symbolic language.
In different contexts, such as design, fashion and food, colour plays a fundamental role when choosing a product. Every hue has a specific meaning that helps stimulate specific emotions, altering a person's mood.
The year 2019 opens decidedly with creativity, boldness and new, bright shades with a distinctive appearance.
Red, traditionally associated with love, is also the colour of heat and energy. It is associated with power, strength and passion. It is a very strong, challenging choice that transmits safety.
Excellent for those who love to dare with home furnishing with contemporary and irreverent rugs.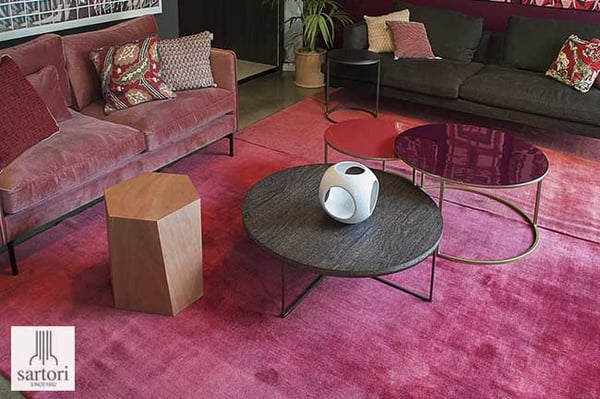 When it comes to Orange, according to various psychological studies it is the colour that transmits positive sensations of serenity and optimism. Owning a modern carpet in this colour, transmits a message of being open towards one's guests, rendering the home welcoming.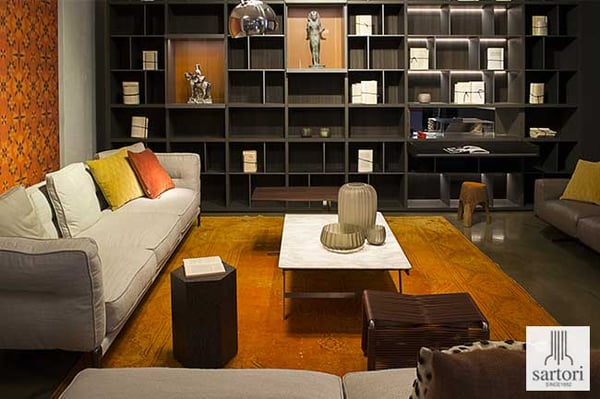 Another really important colour is Yellow. It transmits happiness and good humour. It is the colour of the sun and consequently the symbol of vitality and optimism. A contemporary curry or turmeric-coloured carpet is ideal for brightening up a setting. It instils a feeling of well-being and joyfulness that is excellent for good humour.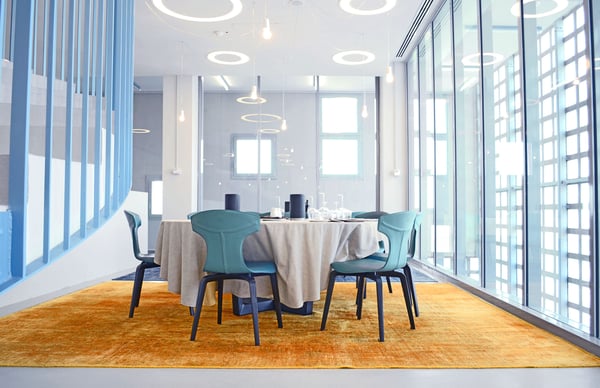 Moving to the cooler colours, we're now referring to shades of blue and azure. These colours are relaxing, because they communicate a sense of peace and tranquillity. Choosing contemporary azure or blue coloured rugs will create spaces that are totally elegant and zen.
White, and all the natural colours reflect purity, order and simplicity. For a minimal design, contemporary rugs in these colours will combine perfectly.
Considered equally minimalist is Grey-black, all-embracing like white, but definitely more mysterious. Adding a contemporary carpet with these shades makes it possible to highlight the surrounding furniture.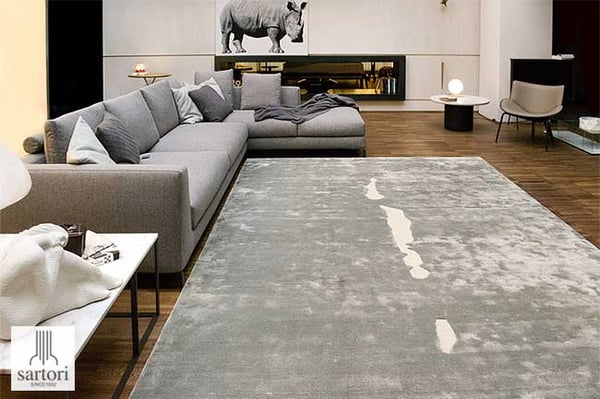 Read our free guide to find out which rugs best match your personality and furnishings.
To discover all the secrets to decorate your house with modern rugs fit to your style, read the free guide!