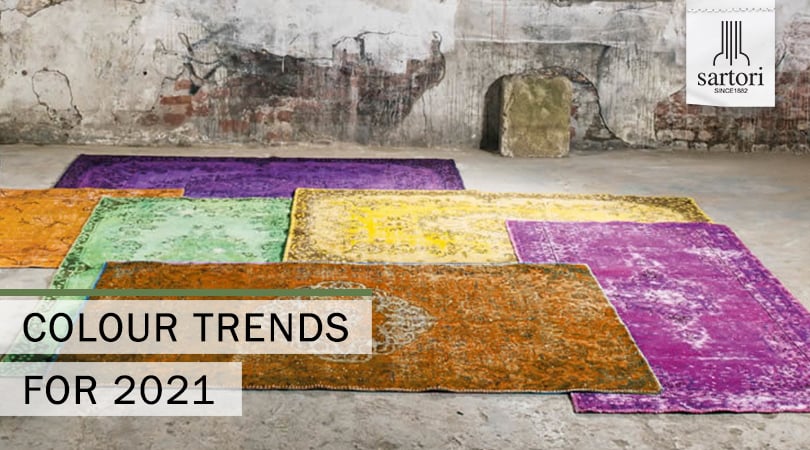 There's something about a rug – like the soft, cosy sensation underfoot – that wood, marble and ceramic can't rival. A look at the rug trends for 2021 suggests they will showcase human creativity in a bold, imaginative and innovative way, ranging from a mix of bright and bold colours to contrast, rich tones, geometric shapes and intricate patterns.
Let's take a look at the main tones that we'll be seeing more of in 2021.
Beige tones
It's no surprise that beige, and the earthy tone in particular, has been chosen as the colour of the year for 2021. Synonymous with calm, serenity, simplicity and harmony, it's just what we need right now to recharge our batteries. And it doesn't complicate our lives: this natural colour works well with all décor and can be combined with all other colours.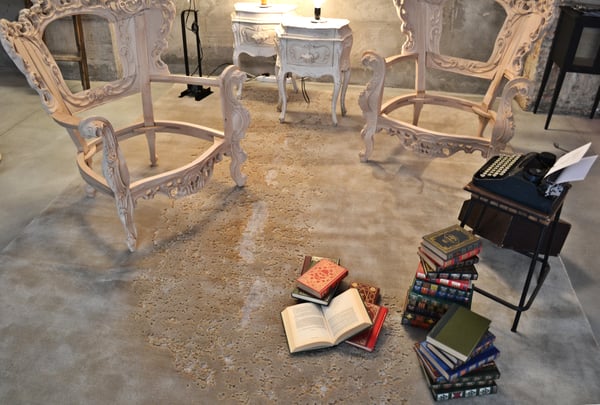 Khaki green
A muted green with a botanical hint of yellow to bring a touch of warmth; it's easy to see why khaki green is set to be everywhere in 2021. A truly versatile shade, it can be used on the walls of your home or as a detail anywhere from the bedroom to the living room, in the form of decorative textiles. A couple of khaki green cushions on the couch and a nice khaki-coloured rug are all you need to bring your room right up to date.
The best colour combinations: khaki green goes wonderfully with light wood with honey tones or, for a more chic look, black is its best friend.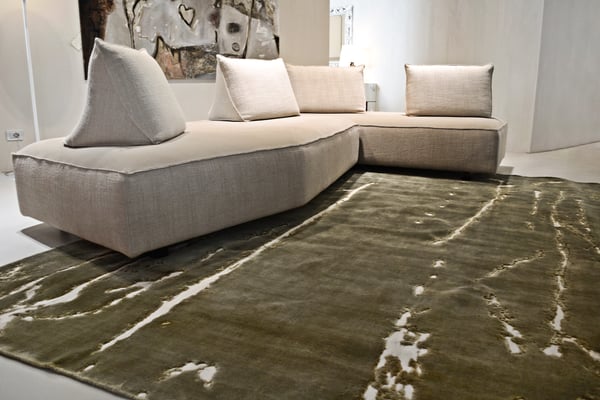 The terracotta palette gets a makeover
A stable presence in recent years, terracotta returns this year with an even more sophisticated palette. From terracotta tones to ochre yellow, encompassing brown and dusty rose, the terracotta trend has plenty of surprises in store for us. For an ultra-trendy furnishing style that embraces contrasts, pair a terracotta tone with a mallard green or dark blue.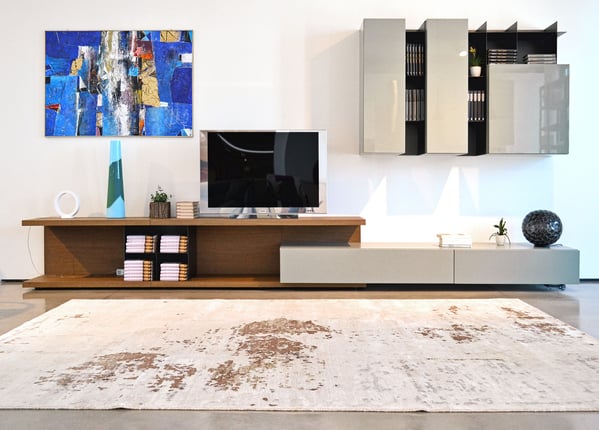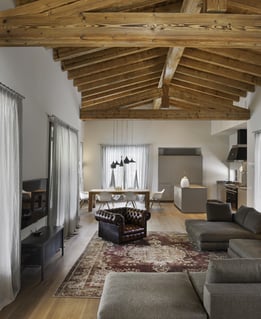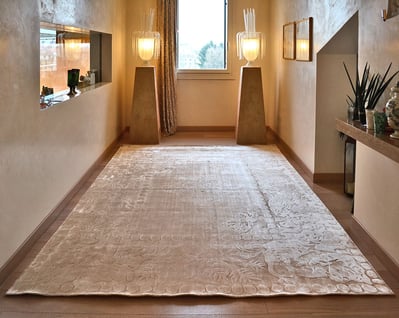 Buying a carpet means making a home elegant and refined, with a timeless style. To discover all the secrets for decorating your home with modern rugs suited to your style, read the free guide!