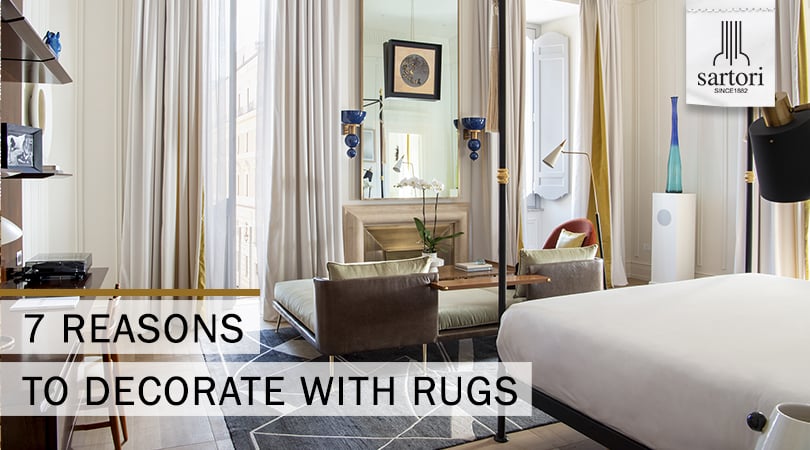 A key component in making homes feel welcoming and comfortable for occupants and guests alike, rugs are a fundamental element that should never be overlooked.
There are many different types and styles of rugs, ranging from modern, minimalist options to more ornate, oriental varieties.
Let's look at 7 good reasons to include rugs in your interior design:
NOISE REDUCTION




Rugs improve daily life thanks to their sound absorbing properties. Perfect for any room, they notably reduce noise, e.g. from steps or objects falling on the ground.



2. ENERGY SAVING
Rooms decorated with rugs require less heating, as they are better insulated and retain heat for longer.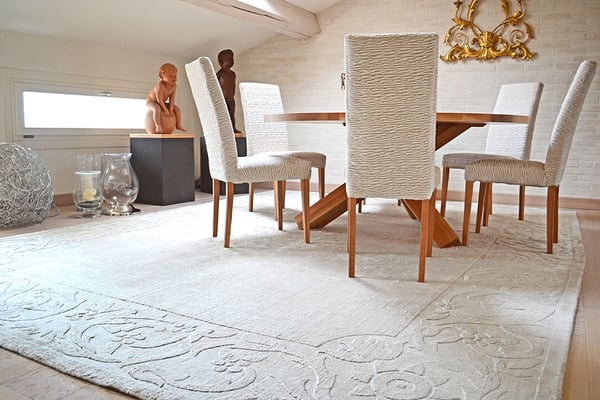 3. BETTER FOR THE SPINE

Rugs improve body movement, making footsteps more regular and thus protecting muscles and joints.

4. IMPROVE AIR QUALITY
Rugs capture dust and impurities from the air, thus reducing dust content in the air by up to 50% compared to smooth flooring.
5.THEY SOFTEN FALLS

Particularly when there are children around, rugs offer an excellent solution to soften the impact of falls, thus reducing the risk of injury.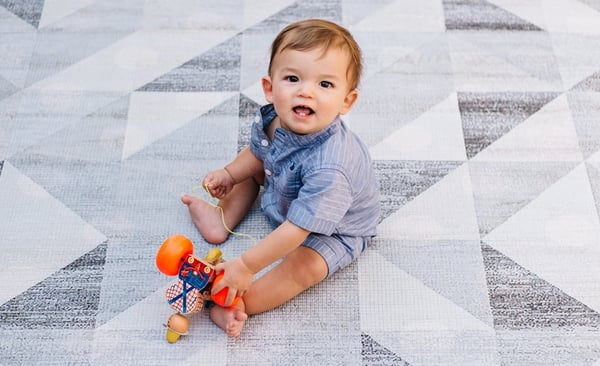 6. RUGS COMPLETE A ROOM
Rugs play a key role in achieving balance in the spaces where they're placed, lending definition and style and bringing a feeling of warmth to the home.


7. EASY TO MAINTAIN
In general, rugs require very little maintenance. Simply run an electric vacuum cleaner over them as part of the daily cleaning routine, and have them washed every 2 to 3 years by a specialist cleaning service.

Now all that remains is to choose the right carpet for you! Find out how to do it by downloading our free guide!